Panoramic photography of railroads in the American landscape
View more of Stuart's work at the stuartklipper.com.
For many of us who loved railroading from early on in life, those early experiences perpetuate some essential atoms of our childhood throughout the course of all our accumulated decades.
— Stuart Klipper, April 18, 2009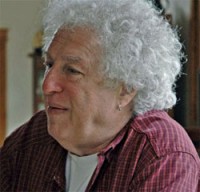 Stuart Klipper, Minneapolis, Minnesota, was born in The Bronx in 1941, near the massive Van Ness yards of the New York, New Haven & Hartford Railroad. He attended the University of Michigan where he received an AA degree. For nearly 30 years he has made photographs in all 50 states, distilling and crystallizing the defining characteristics of American regions: the fruit of enterprise, and the sullied tumult. Of special significance is infrastructure, and most importantly in that category, the railroads. Klipper's panoramic photography examines how railroads interplay both in the complex weave of culture and in the lay of the land. His photographs have been exhibited and collected by major national and international museums including: the Museum of Modern Art, the San Francisco Museum of Modern Art, The Art Institute of Chicago, the Walker Art Center, and the The Victoria and Albert Museum, among numerous others. Klipper has been the recipient of major grants and fellowships from the Guggenheim Foundation, the Bush Foundation, and the McKnight Foundation.
At the reception following the presentations, Stuart will sign copies of his new book,The Antarctic: From the Circle to the Pole, which will be available for purchase at $36, a 10% discount of its retail price. The book features Stuart's photographs with text by by Guy Guthridge, William L. Fox, Steven Pyne, and the photographer. Although not a railroad title, it is a stunning example of contemporary art photography. Published by Chronicle Books, the oversized 15 x 19 in. format includes 175 pages and 120 panoramic color photographs.